MyPertamina Application Review Analysis Using Topic Modeling with Latent Dirichlet Allocation
Muhammad Adrinta Abdurrazzaq

Kalbis Institute
Abstract
The policy for using the MyPertamina application in purchasing subsidized fuel oil begins on July 1, 2022. Until August 17, 2022, the enormous demand for fuel in the community made this policy concern. Application developers can update applications according to user complaints and reviews. This study aims to map the problems in the MyPertamina application that many users complain about using topic modeling with the LDA algorithm. The study's results divided the comments into 7 with a perplexity value of -8.08844 and a topic coherence of 0.49860. These topics are related to user anxiety about the MyPertamina application usage policy, problems in the registration process, problems in the authentication process, and problems in the smooth use of applications related to bugs and signals. There are 5341 comments considered spam that does not correlate with the MyPertamina application.
Downloads
Download data is not yet available.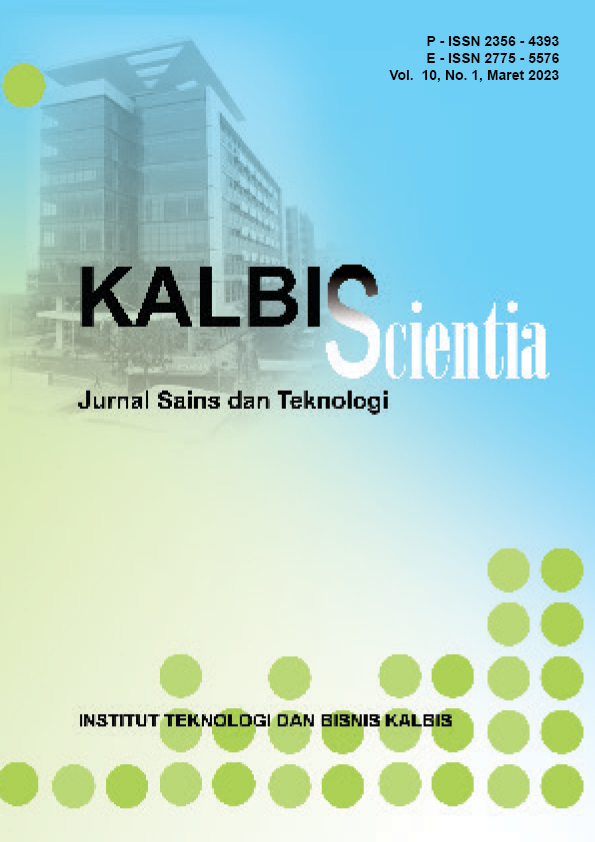 Hak cipta jurnal ini ditugaskan untuk KALBISCIENTIA sebagai penerbit jurnal berdasarkan pengetahuan penulis, sedangkan hak moral publikasi merupakan milik penulis. Setiap publikasi cetak dan elektronik dapat diakses secara terbuka untuk tujuan pendidikan, penelitian, dan perpustakaan. Dewan editorial tidak bertanggung jawab atas pelanggaran hak cipta kepada pihak lain selain dari yang telah disebutkan sebelumnya. Reproduksi bagian mana pun dari jurnal ini (dicetak atau online) hanya akan diizinkan dengan izin tertulis dari KALBISCIENTIA: Jurnal Sains dan Teknologi.