Spectrum dan Spectrum Laplacian pada Graf Mahkota
Khoirul Umam

Institute Teknologi dan Bisnis Kalbis
Keywords:
crown graph, graf mahkota, multiplisitas, nilai eigen, spectrums
Abstract
Crown Crown () is a graph that has the number of vertices and the number of edges are with , integers. Suppose that are eigen values of a matrix and are the multiplicity of each , so the spectrum of a graph can be expressed as a matrix whose line elements are in the first row, and in the second row. In this paper, we will discuss spectrums from adjacency matrices and laplacian matrix spectrums of
Downloads
Download data is not yet available.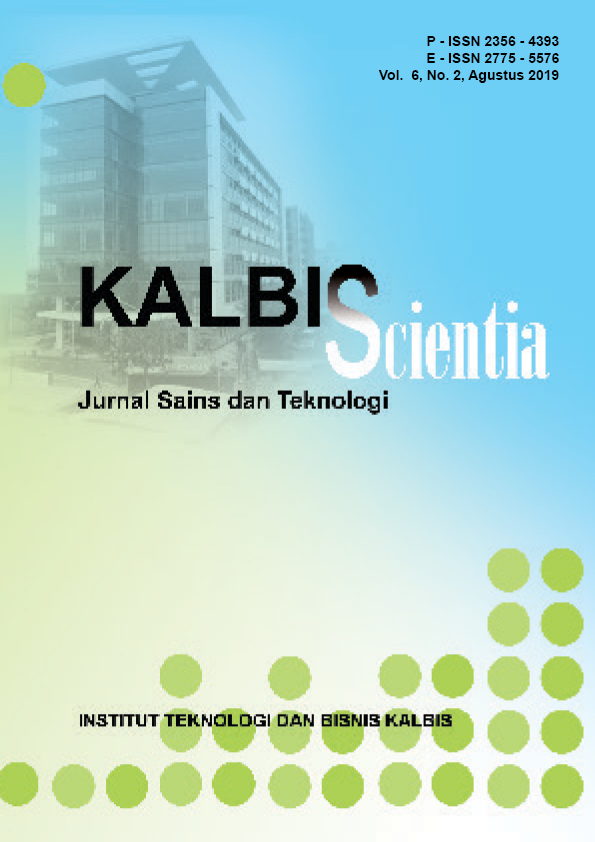 Hak cipta jurnal ini ditugaskan untuk KALBISCIENTIA sebagai penerbit jurnal berdasarkan pengetahuan penulis, sedangkan hak moral publikasi merupakan milik penulis. Setiap publikasi cetak dan elektronik dapat diakses secara terbuka untuk tujuan pendidikan, penelitian, dan perpustakaan. Dewan editorial tidak bertanggung jawab atas pelanggaran hak cipta kepada pihak lain selain dari yang telah disebutkan sebelumnya. Reproduksi bagian mana pun dari jurnal ini (dicetak atau online) hanya akan diizinkan dengan izin tertulis dari KALBISCIENTIA: Jurnal Sains dan Teknologi.