Visualisasi Lagu Reikko - Problems
Marcelline Wijaya

Institut Teknologi dan Bisnis Kalbis

Sabeth Uttara

Institut Teknologi dan Bisnis Kalbis
Keywords:
song, Reikko, Problems, music video, 2d animation
Abstract
Music videos can be a promotional medium to sell a song. Research from Pexeco, music is the only category that consistently attracts hundreds of millions of users to watch the same video over and over again, even music videos which became the first record-breaking as 1 billion views and most videos with more than 1 million views were music videos in YouTube platform. The song Problems sung by Reikko only has a lyric video which has the possibility of not conveying the message visually. Therefore, the design of the visualization of the song Reikko – Problems aims to interpret the message that Reikko wants to convey. The author uses a qualitative methodology by collecting data through interviews and observations. The results of the data obtained are then analyzed to obtain STP from Reikko fans. The author collects references from several music video sources that use animation according to segmenting from Reikko fans. The author does production using data that has been collected and produces a music video Problems using 2D animation techniques.
Downloads
Download data is not yet available.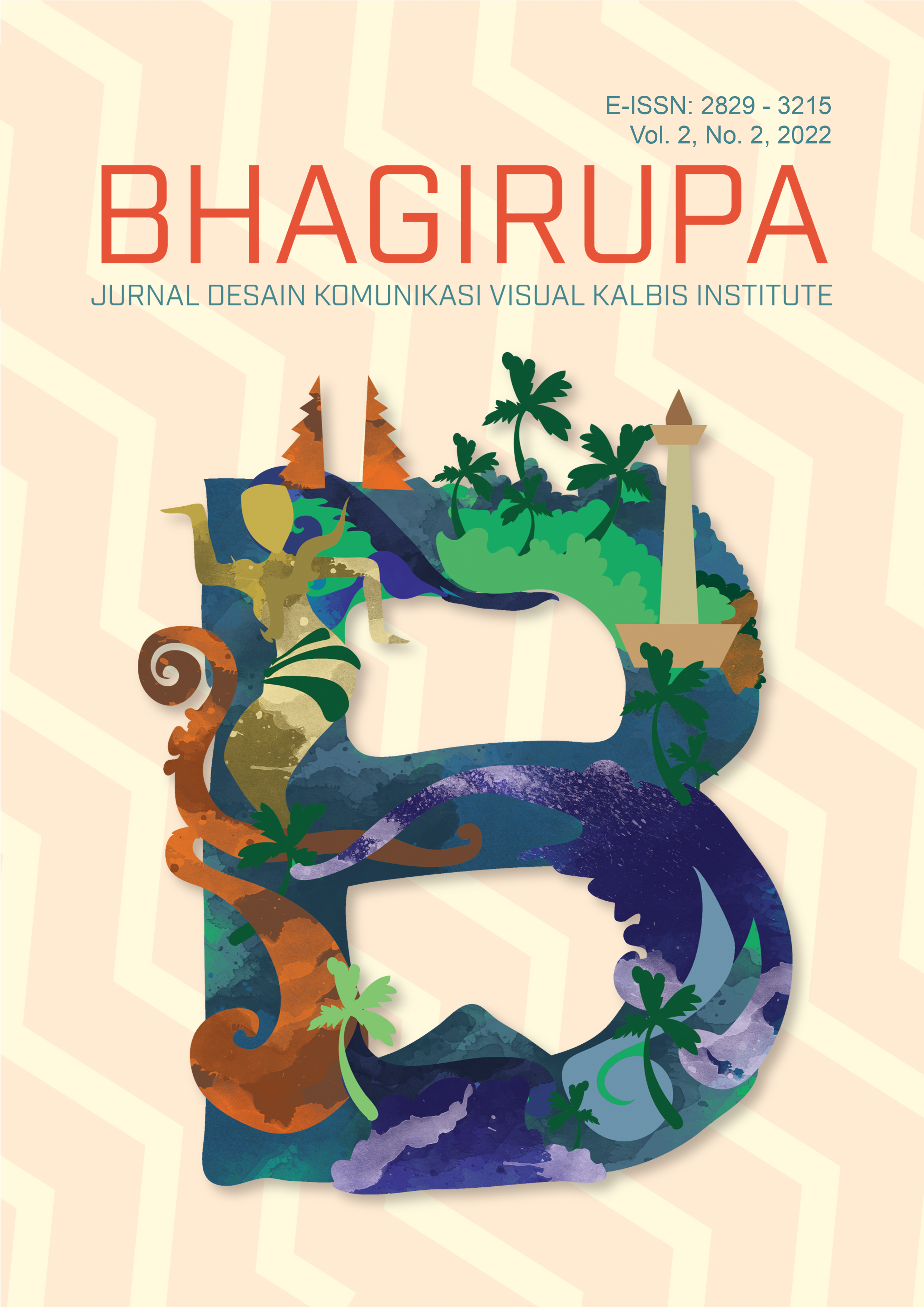 How to Cite
Wijaya, M., & Uttara, S. (2022). Visualisasi Lagu Reikko - Problems. BHAGIRUPA, 2(2), 1-5. Retrieved from http://ojs.kalbis.ac.id/index.php/bhagirupa/article/view/1471